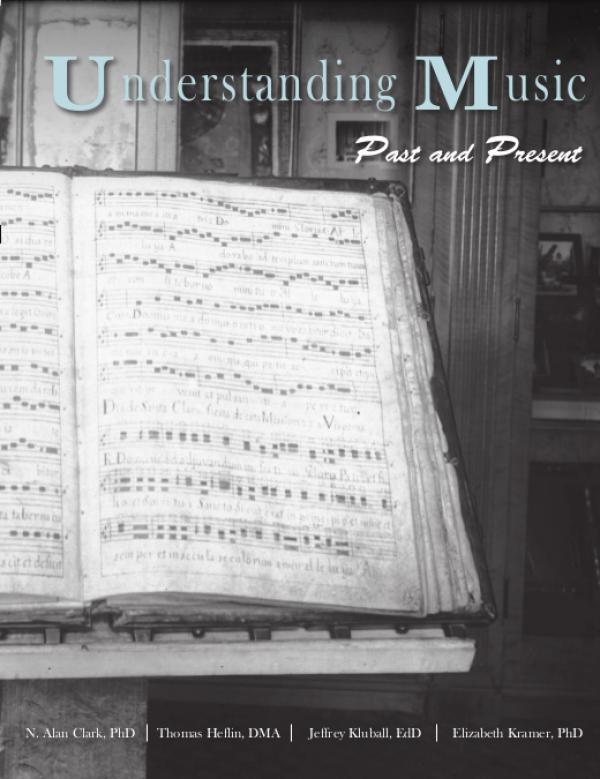 Tue Mar 21 19:01:16 CDT 2017

For a long time I've been hoping to find a free and open solution for a textbook for my Music Appreciation classes. I think I've found the book, Understanding Music (by N. Alan Clark, Thomas Heflin, Jeffrey Kluball, and Elizabeth Kramer), a free offering from GALILEO Open Learning Materials, which is a noteworthy effort of the University System of Georgia.

Sadly, I'm facing the same problem with this book that I did with the public domain Counterpoint textbooks that I overhauled the last couple of years, which is that the only available version is PDF, which is for me completely inappropriate because it lacks basic accessibility features and is not compatible with mobile devices and dedicated ebook readers.

I requested the source files for the book so that I could make an easy conversion to HTML, ePub, and mobi formats for ebook readers, but I was denied. I'm disappointed by the shortsightedness of the editor, and now I'm going to have to lump him and the publisher (The University of North Georgia Press) right along with all of the commercial textbook publishers who don't understand what the word "open" means nor what a real ebook is.

Pressing on, though. It's going to be a good, usable (and in my flexible, accessible edition, a really open) book, which I will share freely with everyone. I plan to add embedded media players for the epub version, and try to make use of things like Kimiko Ishizaka's Open Goldberg Variations and Open Well-Tempered Clavier for musical examples.