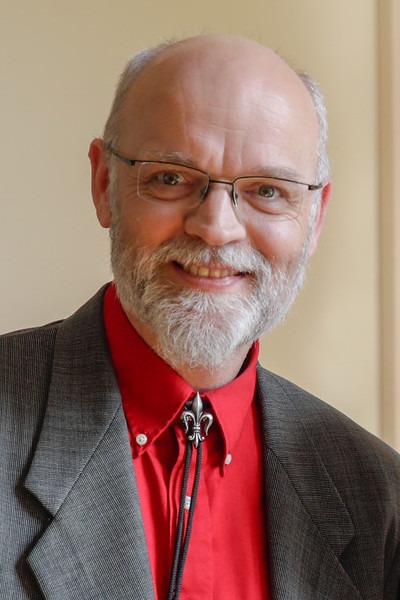 Jonathan Kulp is the Interim Associate Dean of the University of Louisiana at Lafayette College of the Arts, and Professor of Music History and Theory at the School of Music and Performing Arts. He began his musical studies at age eight, taking up the classical guitar in high school and going on to earn a degree in guitar performance from the University of Tennessee at Chattanooga. At UTC he studied guitar under Mario Abril and composition under Peter Temko. Kulp also holds a Master's degree in music theory and a Ph.D. in musicology from the University of Texas at Austin. Dr. Kulp is a contributor to the New Grove Dictionary of Music and to the German music encyclopedia Die Musik in Geschichte und Gegenwart, and has published two articles on Argentine composer Carlos Guastavino (1912–2000) in the Latin-American Music Review
As a composer, Kulp was the youngest of eight winners selected in G. Schirmer's 1995 Young Americans Art Song Competition, and his winning song "Canción tonta" was subsequently published inThe Art Song Collection, the first volume of "G. Schirmer's New American Voices Series." Award-winning guitarist Steve Kostelnik has recorded Kulp's Danza Dominicana and Danza Cubana, music that Classical Guitar Magazine (England) describes as having "a mesmerizing montage of rhythmic patterns." In 1999 Dr. Kulp was commissioned by La Follia Austin Baroque ensemble to write the chamber work rosetree follies, based on a poem by e.e. cummings. In 2002 he wrote Five Poems of Emily Dickinson for voice and guitar on a commission from tenor/guitarist Matthew Hinsley, who also recorded four of Kulp's Canciones para niños on his CD entitledPassions Move (2002). Recent compositions include Montuno and Fugue for two pianos, written in 2003 for the Nyaho-García Duo,Merengue for Orchestra (2004), and Tarantella for solo piano (2005), written for Alexandre Dossin.
Kulp is a former competitive skateboarder and has built his own recumbent bicycle.